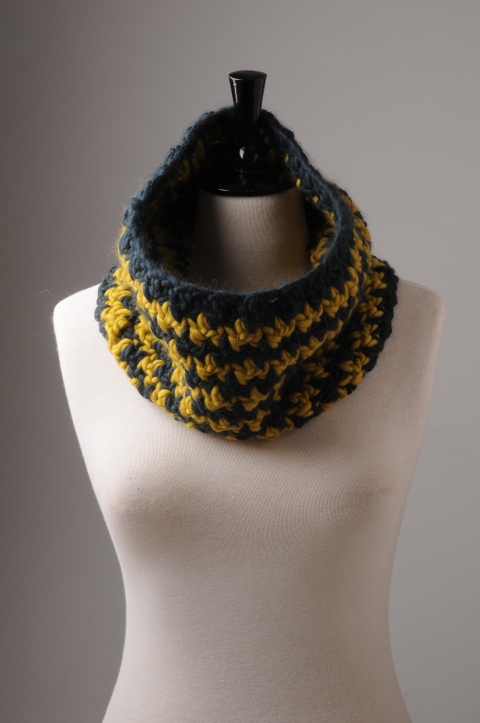 It was really lovely to meet so many nice people at Yarndale.  We sold a lot of yarn for this simple but effective pattern, and aplologies as we thought it was already on the blog, but it wasn't... so here it is!
You will need:
2 skeins of Plump, in different colours, I have used Blueberry Muffin and Gooseberry Fool
10mm crochet hook
What to do:
Using your chosen first colour make a chain of 48, join with sl st to form a ring making sure you do not twist the chain.
Round 1:  Ch3 (counts as 1tr),  *1dc into next ch, 1tr into the following ch, keep repeating fro * to the end of the round, finishing with 1dc, join with a sl st to the top of ch3. Fasten off
Round 2: Join next colour. Ch2, 1dc into the same place,  *1tr into the next st (should be a dc), 1dc into the following tr , keep repeating from * to the end alternating dc and trs, finish with a tr, join with a sl st to the top of the first dc. Fasten off
Round 3: Rejoin first colour. Repeat row 1 and 2 changing colour every row.