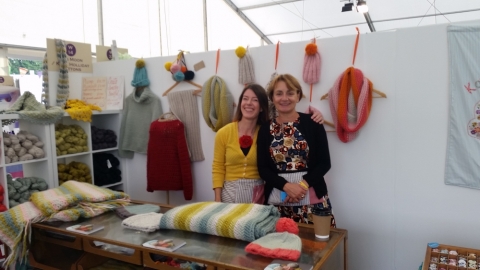 We had a really lovely weekend at The Handmade Fair .  The weather was perfect, the company great and we met lots of customers old and new.  A favourite at the show were our  new super simple bobble hats - we have made some pompoms out of Plump to go with them which were flying out of the tent. 
All the samples are available as patterns to make on the website so if you came and were undecided have a look at our projects section now.
We're busy packing for our favourite event of the year, Yarndale which runs next Saturday and Sunday (26th/27th September).   I hope we have as much fun there.