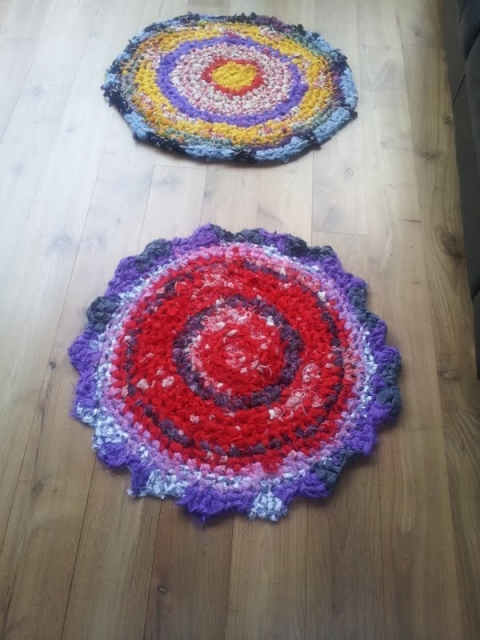 Our first day back at the shop yesterday, kids back to school, summer hols over, feeling a little tincey wincey bit down and then we come in to Mrs Moon and there is Nathalie bearing gifts....
She crocheted these BEAUTIFUL rugs for us over the summer out of old fabric scarves....  They are absolutely gorgeous and we may have shed a tear or two on receipt of them (had nothing to do with the plate of baklava she bought in too!)
Nathalie has such an eye for colour and is so creative... these are so simple but absolutely perfect.  We are negotiating which one will go to which home!