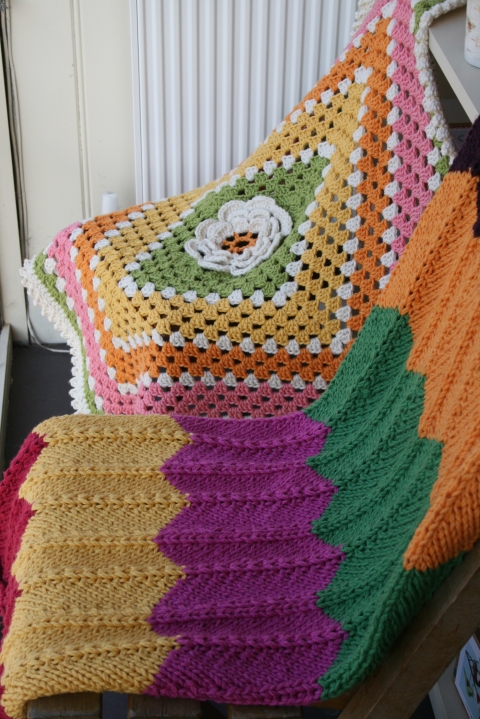 Susan and I started the year deciding to create a simple knitted and crocheted baby blanket each using Spud & Chloe's lovely Sweater yarn.  The colours of this wool/organic cotton mix are so fresh and combined with the fact that it is machine washable and tumble dryable, it makes it perfect for hardworking baby gear.
Susan's crocheted blanket is a version of a giant granny square with a flower incorporated in the centre.  It literally took her a couple of evenings, so she stole my thunder on the quickness front.  I tried to be a bit speedy by double the yarn up, very much inspired by the Purl Bee'sbeautiful  Chevron Baby Blanket which uses Blue Sky Alpaca's Worsted Cotton in the same way. It still took a couple of weeks worth of evenings, but very satisfying and quick enough to knock up as a gift.
The result is two wonderfully simple blankets that any new mum is sure to like.  Hope you like them too.