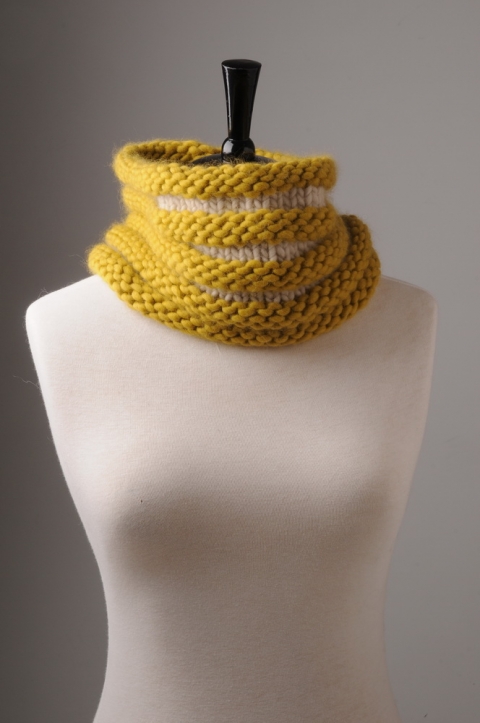 This is a fun, two skein project that keeps you on your toes just enough to make life interesting!  It sits close to the neck  and so is nice and snuggly.  You could knit this flat, but you will get quite a bulky seam on a small item so it is worth trying in the round.  If you've not done it before check out our how to guide on how to join in the round.
You will need:
2 skeins Plump shown in gooseberry fool (A) and clotted cream (B)
What to do:
Using A, cast on 50 sts and join in the round
Round 1 to 4: P
*Change to B
Knit 3 rounds
Change to A
Round 8: K
Rounds 9-11: P
Repeat from * 3 more times
On the final purl row, cast off.
Sew in all your ends (quite  a few...sorry!)
Enjoy!