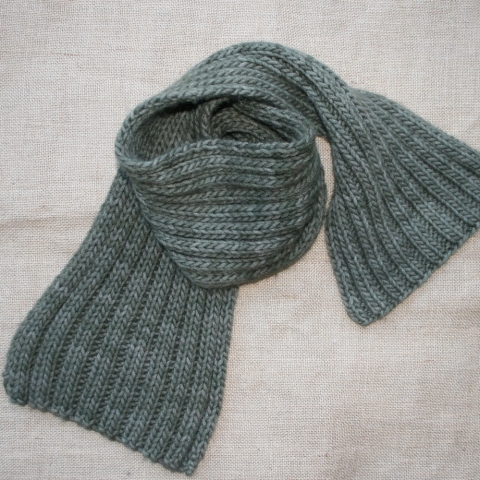 My husband is always hoping that the next thing on my needles is for him..... and is generally disappointed.  So desperate is he for a hat, that when I started casting on a beret in yellow, he still thought that there was a possibility....  really??
The thing about men's knits is that they take so long and let's face it, are generally fairly boring... (insert  'always' for 'generally').  Also, don't get me onto the colours!!!  Lordy, it gets me down!
Anyway, if you are thinking that the man in your life does deserve a handknit, here is the solution....  something small, quick and gorgeous.
You've probably realised we're slightly fanatical about Worsted Hand Dyes, but it really is an incredibly luxurious yarn and also wears unbelievably well.  My Strawberry Hill cowl was rarely off my person last winter and looks as good as new.  It's even (don't tell anyone) gone in the washing machine and still looks great!
So, here is my solution for your manly scarf.....
2 skeins Worsted Hand Dyes (shown here in olive, but charcoal, midnight, cranberry, chocolate, mulberry...(I could go on)... would all be great)
8mm needles
Cast on 36 stitches
Row 1: * K2, P2, repeat from * to end
Row 2: *K2, P2, repeat from * to end
Carry on repeating these rows until you've used up all your beautiful yarn and cast off in pattern.
I'd really recommend slipping the first stitch of every row to ensure you get a lovely smooth edge.
So quick, you could probably start it on 23rd Dec and have it under the tree on 24th....
If you would like a kit for this, click here.