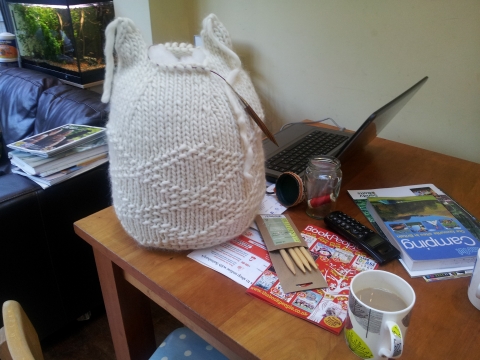 We're having a lovely half term dreaming up Chrismassy things and designs for the coming months.  It always seems that winter arrives with a bang after halloween and everything gets especially busy at Mrs Moon.
While we're not in the shop, Susan and I have been busy knitting and crocheting samples and Jenny is madly crocheting snowflakes for our Christmas window.  Also, as a treat, we a are knitting up our own Snowy Owl from Purl Soho's fabulous blog, The Purl Bee.  These designs from across the pond are always so lovely and luckily for us use many of the yarns that we stock at Mrs Moon.  The owl is knitted in Blue Sky Alpacas' Bulky and is ludicrously soft.  A wonderful gift for someone special.
Look out for owls, snowflakes and misletoe in the window over the next few weeks.