Back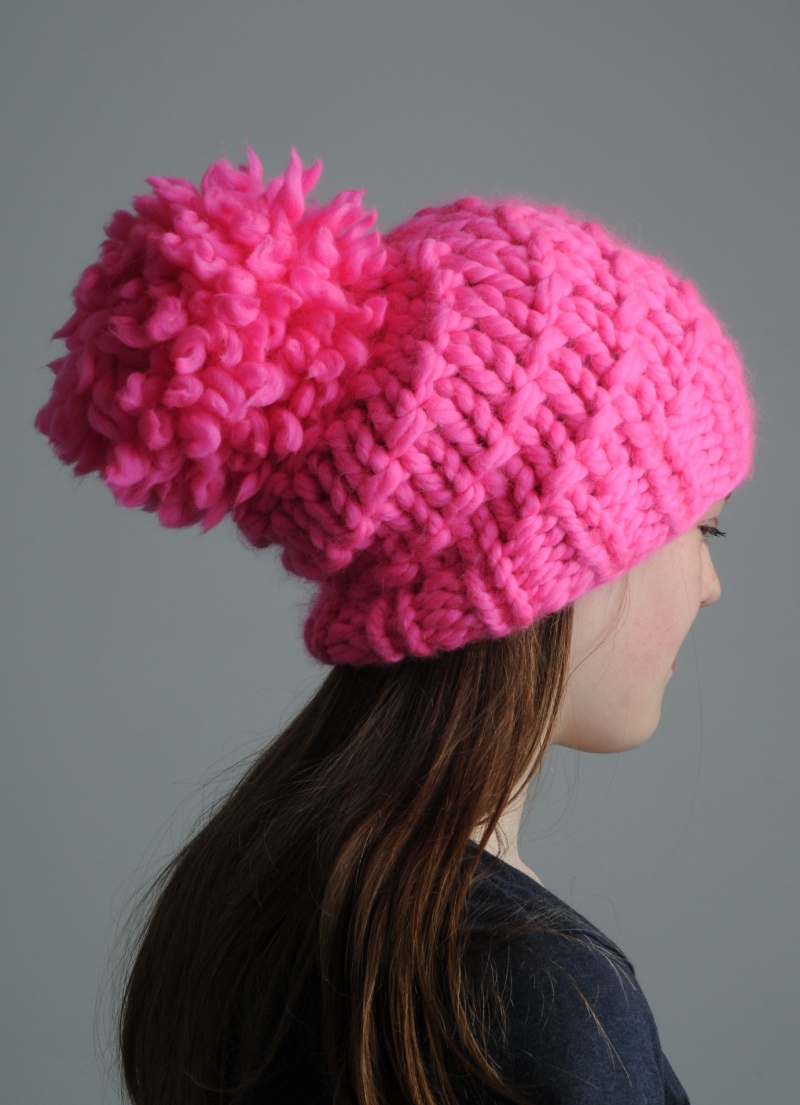 Jumbo Hat
£3.50
This fabulous hat really makes a statement (especially if it is knitted in Bubblegum!). Knitted in super super chunky Podgy  yarn it is wonderfully light, supremely warm and stupidly quick to make! You just need one skein of yarn for the hat, but an additional one if you want the fabulous pompom on top! The simple stitch pattern spirals round and round to the top of the hat so once the pattern is set you can just keep going until the decrease.
You will need
1 skein Mrs Moon Podgy (shown in Bubblegum) PLUS one for the pompom if required.
15mm and 20mm circular or double pointed needles.
PDF copy of the pattern. Click the tab above.
Sizes: to fit average adult head
Tension: 5 sts and 9 rows to 10cm/4" using 20mm needles
Washing
Plump Superchunky and Plump DK are made from the highest quality superfine merino and baby alpaca.  These really are special and luxurious fibres and should be treated carefully!  Having said that both yarns are suitable for delicate hand washing.  Use a specialist detergent and do not agitate or twist the fibres to retain the gorgeous softness and shape of your garment.
Shedding
Because of the roving nature of our yarns (they are single ply, rather than tightly twisted), some shedding may occur.  The best way to deal with this is spray your finished garment with water and leave to dry flat, naturally before the first wearing.  This sets the fibres and should stop any problems.  If you want any further advice just drop us a line at [email protected]
Using your yarn
All our yarn comes in skeins.  Before using you need to wind the skein into a ball or you will get into an awful tangled mess!  If you are not sure how to do this you can watch our video here!
UK
Shipping is £3.95 to anywhere in the UK regardless of size.
All our orders are posted by UK first class mail.
EU & Europe
For all orders to the EU & Europe shipping is £9.50.  Local taxes may apply.
Orders are sent by UK first class mail
USA, Australia, NZ and rest of the world
For the rest of the world, shipping is £20. Local taxes may apply.
Orders are sent by UK tracked and signed first class mail.
Returns
We will happily accept returns or exchanges within 28 days.  Please drop us a line at [email protected] if you plan to send anything back so that we can deal with your request.  Please note that we can only accept unused yarn, still in the skein (ie not wound into a ball).  Further information is available at our terms and conditions.