Back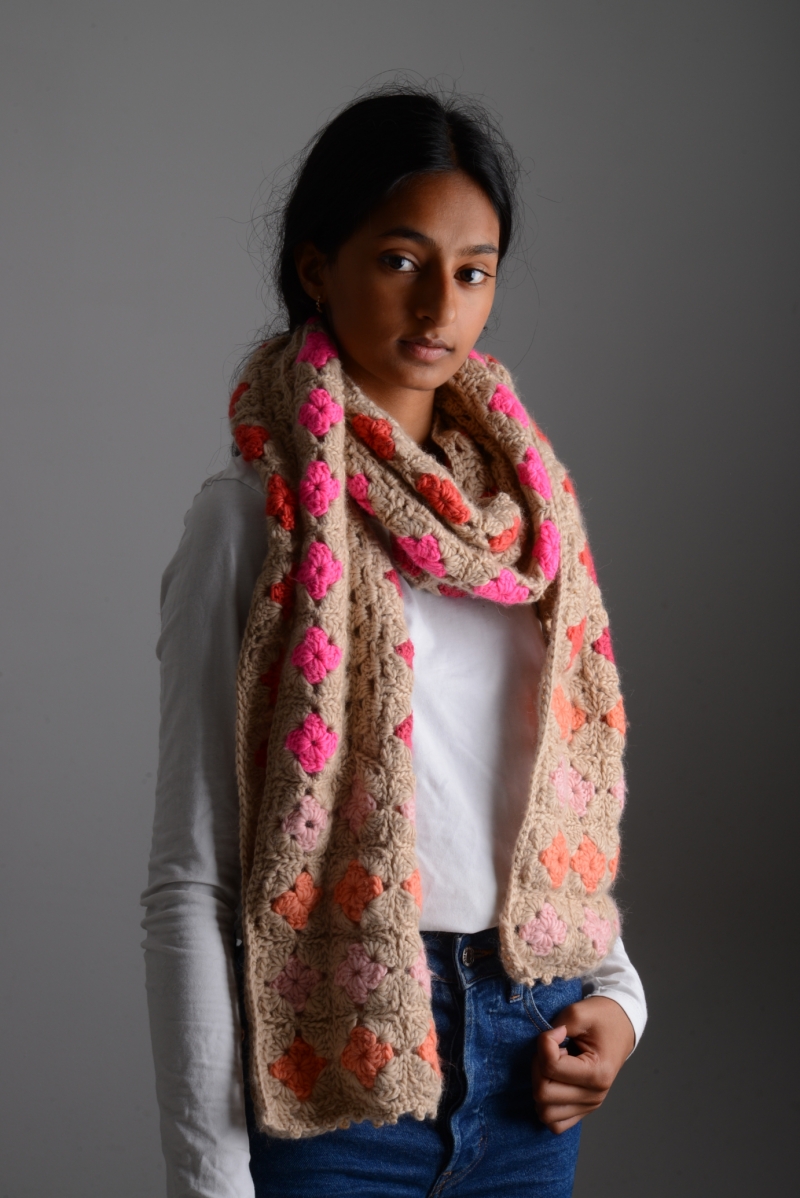 Butterscotch Scarf Kit
£76.50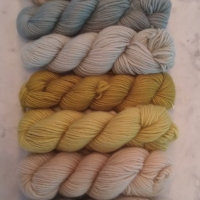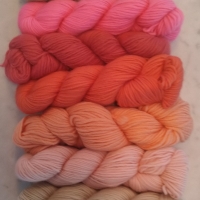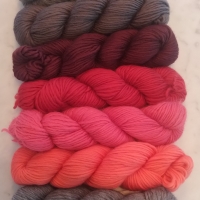 This beautiful scarf is made from mini granny squares which are joined with rows of granny stripes when you make it up. You could have lots of fun using different colours for the squares – I've gone for five different shades of pink – and there are countless ways of arranging them in the final garment.
There is quite a lot of leftover yarn so you could make some funky tassels too!
Sizes: one
Finished Measurements: 183cm x 30cm
Tension: 16 trs x 7 rows to 10cm (4") in granny stripe pattern using 4.5mm hook
This kit contains:  Mrs Moon Plump DK: Main photo shown in Pinks: 4 x main colour (MC) shown in Toffee and 1 x Plump DK in each of the five contrast colours (shown in CC1 Fondant Fancy, CC2 Marshmallow, CC3 Rhubarb Crumble, CC4 Raspberry Ripple, CC5 Bubblegum).
Neutrals: MC Darjeeling, CC1 Toffee, CC2 Pistachio, CC3 Gooseberry, CC4 Peppermint, CC5 Sugared Almond
Reds: MC Liquorice, CC1 Rhubarb, CC2 raspberry, CC3 Cherry, CC4 Damson, CC5 Earl Grey
A PDF copy of the pattern will be sent to you.
You will need a 4.5mm hook.
See other colourway options below.  If you would like to choose you own colours then you can you can buy the pattern here and choose your colours.
Washing
Plump Superchunky and Plump DK are made from the highest quality superfine merino and baby alpaca.  These really are special and luxurious fibres and should be treated carefully!  Having said that both yarns are suitable for delicate hand washing.  Use a specialist detergent and do not agitate or twist the fibres to retain the gorgeous softness and shape of your garment.
Shedding
Because of the roving nature of our yarns (they are single ply, rather than tightly twisted), some shedding may occur.  The best way to deal with this is spray your finished garment with water and leave to dry flat, naturally before the first wearing.  This sets the fibres and should stop any problems.  If you want any further advice just drop us a line at [email protected]
Using your yarn
All our yarn comes in skeins.  Before using you need to wind the skein into a ball or you will get into an awful tangled mess!  If you are not sure how to do this you can watch our video here!
UK
Shipping is £3.95 to anywhere in the UK regardless of size.
All our orders are posted by UK first class mail.
EU & Europe
For all orders to the EU & Europe shipping is £9.50.  Local taxes may apply.
Orders are sent by UK first class mail
USA, Australia, NZ and rest of the world
For the rest of the world, shipping is £20. Local taxes may apply.
Orders are sent by UK tracked and signed first class mail.
Returns
We will happily accept returns or exchanges within 28 days.  Please drop us a line at [email protected] if you plan to send anything back so that we can deal with your request.  Please note that we can only accept unused yarn, still in the skein (ie not wound into a ball).  Further information is available at our terms and conditions.